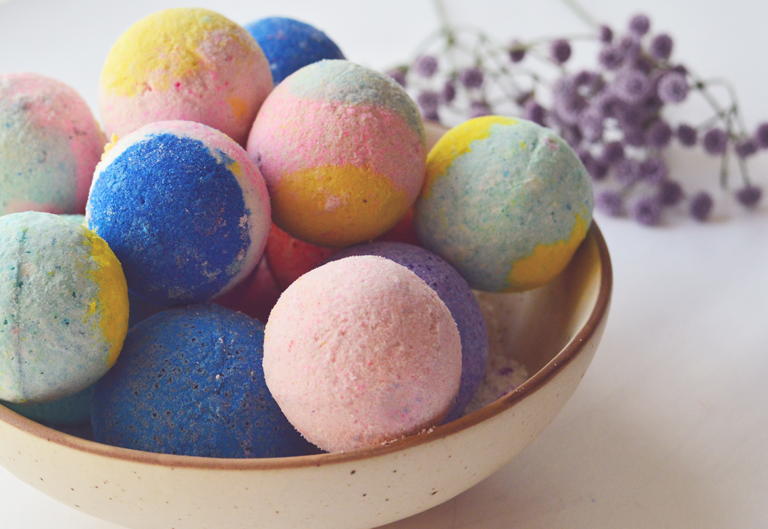 Best Organic Bath Bombs Online – Get Soft And Glowing Skin
Do you have dry and dull skin with acne and pimples on your body? You may not be bathing properly. Sometimes, the easy tips on bathing can help you to get rid of all skin problems. A proper bath is the excellent therapy for a healthy skin. Also, there are a few pre-requisites to a good skin health. Most of the people are not right about the fundamentals of their beauty regime. Since bathing is the basic factor of gorgeous and healthy skin, you need to use the right way.
Oil massage before a bath
A dry skin cannot look glowing and healthy and bathing can remove the vital oils from the body and skin. Thus, apply some coconut oil or olive oil on your full body before going for the bath. Try this formula at least once in a week.
Bath with warm water
You should use lukewarm water for the bath as it's quite good for the skin health. The heat of the water reactivates the pore and skin cells. It's also effective in removing the dirt from the skin pores.
Use exfoliator
Use a good and natural exfoliating scrub to remove dead skin cells from your body. This will not only help you to get rid of dead skin cells but also give a natural healthy glow to your body.
Avoid using soap every day.
Excess use of a regular soap can cause dryness in your skin thus avoid using it every day. And if it's important, use only natural and organic soaps to maintain the natural moisture and essential oil in your skin.
Use body scrub
Many of us are idle about using a scrubber, especially on the back. This is a bad skin habit that can aid accumulation of the dead cells. An effective and smart cleaning tip is to scrub the complete body once in a week.
Keep your bathing session short
Water can remove the essential oils from your body and leave it dry and rough. Thus, you should avoid spending more than 20 to 25 minutes under the shower. In winters, reduce the time duration to 15 minutes to avoid dryness on your skin.
Moisturize the body instantly after bath
Bathing opens the skin pores and this is the best time to apply a natural moisturizer. Apply a cream or lotion just after the bath when your body is still damp so that it can absorb the moisturizer very well.
Aura De Purity is a beauty store to Buy Bath Bombs Online India. The store provides all natural and organic soaps prepared with essential oils, herbs, plant butter, and organic oils. The other beauty products from Aura De Purity include face packs, lip balms, body butter, chapsticks, face scrub, soap and bath salt. All the products are eco-friendly and accessible at reasonable prices.