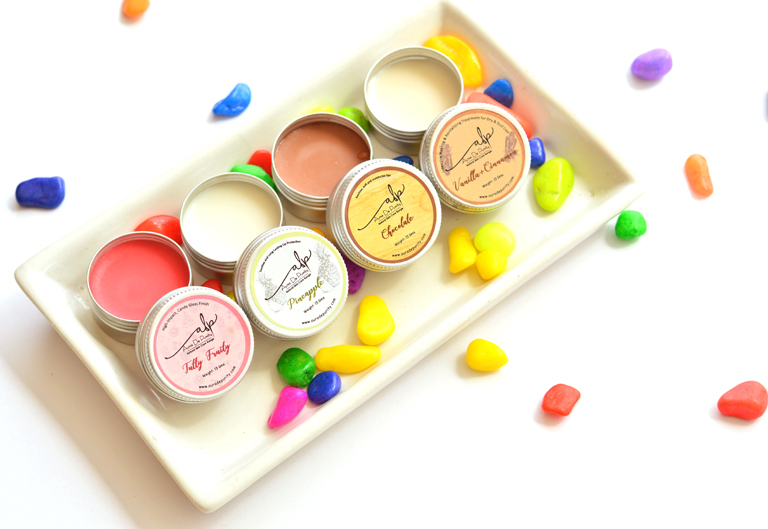 Buy Lip Balms Online In India – Tips To Make Lips Soft And Pink
A beautiful smile can make a face look more attractive and appealing and soft and healthy lips enhance loveliness to your smile. Natural pink lips are an attractive feature on a face but due to several aspects, lips turn blackish or dark brown. Chapped and blackish lips make a person look older than his real age. Some of the major causes of dark brown lips include an allergic reaction, extreme exposure to sunrays, smoking, hormonal imbalances, chewing tobacco and caffeine intake. There are several methods to reduce the darkness of your lips where you don't need to buy costly products. Using these home remedies, you can easily lighten your dark lips:
Apply honey
Honey is a natural moisturizer and excellent treatment for chapped and dark lips. You just need to take a few drops of honey and gradually massage it on the lips for at least 5 minutes, later clean your lips using lukewarm water. This honey massage therapy soothes and preserves the glow of your lips.
Toothbrush
Rub your lips using a toothbrush (soft bristle) for at least 2 minutes every day. This will enhance the blood flow on your lips and remove the flaky, dry and dead skin cells. This treatment can help you to have soft and pink lips without spending a penny.
Sugar and olive oil scrub
Take a little olive oil and mix it with a pinch of sugar and make a mixture, rub it on your lips for 2 minutes. Later, wash with cold water. This will help you exfoliate and revitalize your lips. Use this method twice in a week to make your lips look soft and pink.
Ice massage
Wrap 2 or 3 ice cubes in a soft cloth and mildly rub it on your lips for 2-4 minutes. This therapy will rejuvenate lips and maintain the moisture balance.
Butter massage
Massage your lips with a little lukewarm clarified butter for 2-3 minutes before going to sleep. Leave it overnight. It will give a natural shield to lips and also make your lips look pink and soft.
Aura De Purity is a renowned store to Buy Herbal Lip Balms Online in India. The beauty store offers lip balms made with all natural constituents including Coconut Oil, Avocado Oil, Vegetable Oil, Argan Oil, Jojoba Oil, Apricot Oil, Vitamin E, and Organic Shea Butter to keep your lips beautiful and soft.
Known as the best shop to buy organic lip balms online, Aura De Purity provides a wide series of beauty products like face packs, chapsticks, body butter, bath bombs, soap, face scrub, and bath salt. The online store offers only natural and cruelty-free beauty products.