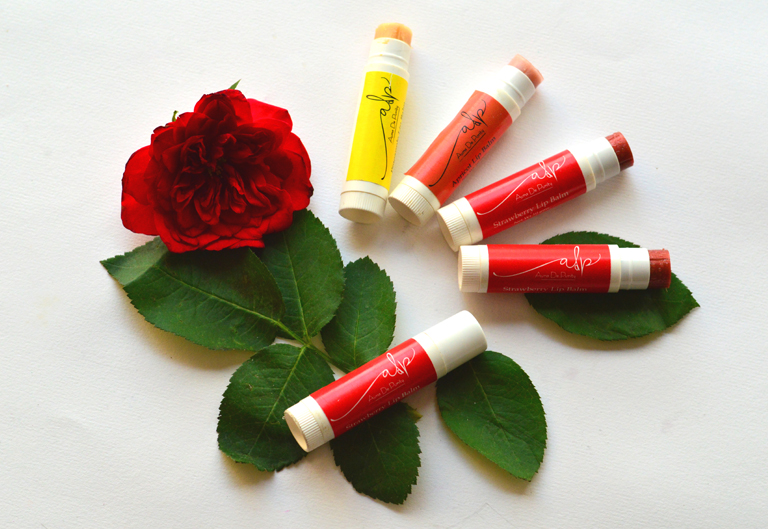 Organic Beauty Products In India – Buy Only Natural Lip Balm
Lip balms cure chapped and dry lips, and also guard the gentle skin around our mouth from severe temperatures and other harmful aspects. Organic lip balm offers a great care with a number of benefits because they have no harmful chemicals, synthetic ingredients, additives, and pesticides. So here we will talk about some amazing benefits that you will get by applying organic lip balm.
Cruelty-free care
An organic lip balm is manufactured with all natural and herbal ingredients. The companies ensure that they don't harm animals making it ideal for individuals who follow a vegetarian lifestyle. These natural lip balms do not contain any constituents derived from or tried on animals.
Sun protection with SPF
Choosing a natural lip balm with SPF elements can help you to protect your lips from UV rays of the sun. This will automatically aid the delicate skin of your lips from getting chapped and dried by avoiding harmful rays.
Chemical-Free beauty
Conventional lip balms might comprise mainly artificial elements like petrochemicals and synthetic ingredients for scent, coloring and relaxing aids. Organic lip balms utilize sternly natural components to deliver color and enhance moisture and softness. The organic ingredients that these lip balms have beeswax, Vitamin E, Vitamin C and cocoa butter.
Make your lips well moisturized and soft
Dry and thin lips can turn well moisturized and plump by using organic lip balm. However, there are many lip glosses from reputed brands in the market that claim to give plump looks to your lips but hydrating them is an effective way to make sure that you sustain the beauty, youthfulness and soft look on your lips. A natural lip balm can provide you with all the benefits.
Eco-Friendly
You should avoid buying non-organic lip balms as sometimes they contain elements that can be damaging to the environment with their manufacturing style. Many of them comprise petroleum-based ingredients that are attained by earth drilling process. These lip balms also have artificial products. However, organic lip balms have natural elements that do not affect water, soil, and air.
Also, various organic lip balms offer profound conditioning and substantial health advantages. They often include antioxidants and vitamins making your lips soft and supple as well as improve their health by giving nourishment.
Aura De Purity is a reputed store to buy Natural Beauty Products Online in India. The beauty shop offers all natural, organic and cruelty-free beauty care products. They offer lip balms made with all natural ingredients such as Coconut Oil, Avocado Oil, Argan Oil, Vegetable Oil, Apricot Oil, Vitamin E, Jojoba Oil and Organic Shea Butter to keep your lips beautiful and soft. Aura De Purity offers a range of products that include lip balms, face packs, bath bombs, chapsticks, body butter, soap, bath salt, face scrub and more.