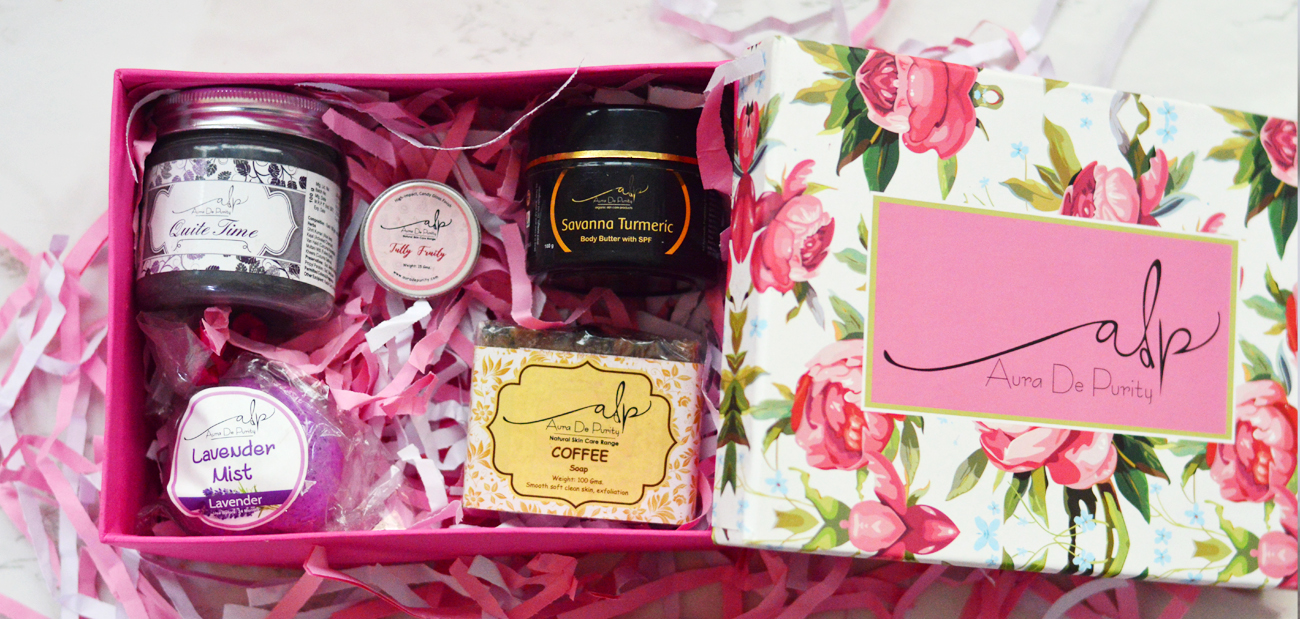 Perfect wedding gift ideas for the bride at Aura De Purity
Looking for ideal gifting ideas for the bride is one of the dilemmas you must have faced in your life. You have to work on a unique gift selection at the same time; the gift should not look very unusual. For those, who feel lost when it comes to choosing a gift for the bride, here is a blog.
Buy Beauty Products Gifts Hampers from Aura De Purity
What's better than giving Aura De Purity gift hampers containing various beauty products? Our experts shortlist and curate the hampers that contain every important skincare product a bride looks for.
You can also make a customized Wedding Favor Gift Box hamper by combining the separate products available on our websites. Choose each one of Lip scrub, hair oil. Soap, mask, scrub, shampoo bar, and more.
Fragrant Soap and Shampoo Bar for Bride
What's better than a fragrant soap and shampoo bar for a gift to the bride? The moment she will use it, it will give her a sense of freshness and a whole new experience. There are plenty of options in the segment but always choose the best in class and organic products like Aura De Purity bath combos, shampoo bar, or bath soak.
Organic, Natural, and Harmless Skin Care Products from
Beauty products always attract females from generations. No matter, how much she already has that, but when you gift skincare products, the bride will surely like it. You can make a customized Wedding Favor Gift Box or order a crated combo from websites like Aura De Purity.
Eco-friendly gift items
Whatever you are going to give to the bride, make sure that it is eco-friendly. There is a high amount of awareness among people about the harmful effects of chemicals, plastics, and others.
Even if you are gifting toys, customized signboards, personalized doormats, or any other gift accessories, always ensure the eco-friendliness of the product.
Purchase gifts from tested websites/places
Trust is very much important otherwise your gift might be dumped in a side corner or may be gifted to some others. Always make sure to buy from branded and trusted places especially while purchasing Beauty Products Gifts Hampers. Despite your good spending, the other person will not use beauty products in case that product is not from trusted sources.
We at Aura De Purity have established a brand of ourselves so when you purchase products from us, the other person does not miss the chance to use them.
Gifting coupons or Subscriptions
This is quite a new and thoughtful gifting ideas to explore for those having deep pockets. Choose an annual gift subscription or purchase a gifting coupon from well-known gifting brands and gift it to the bride.
The bride will use the coupons for making the purchase of their own choice at their convenience.
Conclusions
It is not good to give common or basic gift items to the bride. Use the above-mentioned gifting ideas and make a gift box and combos for a good impression.
Do not want to make such an effort in selections, just pick Wedding Favor Gift Box from Aura De Purity, and we are sure- You will make a mark through your gift selection.